Welcome to Bethany United Methodist Church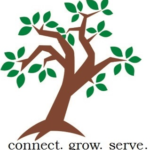 Welcome! My name is Pastor Susan Reaves and we welcome you and yours to this church we call Bethany. We pray that everyone who walks through our doors will find a place. Perhaps a place of rest in a weary world. Perhaps a place to hear a loving Word from God in a time of need. Perhaps a place where you can find love and purpose. We hope and pray to be that place.
We hope too that you and yours will become a part of the many ministries here at Bethany. Whether it is a Sunday School class or a Small Group. Maybe the Youth Group or our Men's Ministries, the Praise & Worship Band or helping out at the Food Pantry. We believe that each can CONNECT, GROW and SERVE here at Bethany.
And before I forget to tell you … God Loves YOU! And so do I.
Services are temporarily paused. Please click the Covid-19 update above. Consider

giving online.
Contact Us …

office.bethany@gmail.com 540.234.8880