A 250 Year Tradition
In 1764, fourteen German-Dutch immigrants from North Pennsylvania settled in the Naked Creek area of the Shenandoah Valley of Virginia. There they erected a crude log meeting house. That was the beginning of a nearly 250 year-old tradition of faithfulness in this part of the Valley.
In 1851 a new structure was erected, a stucco building measuring 35 feet x 50 feet. As the congregation grew over the years, they decided to add on to their current structure in 1951. However, a major set back occurred when they found significant termite damage in that building. They would not be able to expand their current facilities.
On faith, they decided to move their church location and build a new house of worship. They acquired a plot of land on Route 11 and after much voting and discussion, the new church was named Bethany Methodist. They went to work raising money, putting up their own credit to pay for the construction, and doing much of the labor themselves. In April of 1954 they broke ground, laying the cornerstone in June and holding the first worship service in December of that same year, led by Bishop Paul Neff Garber and Pastor Charles E. Burkett.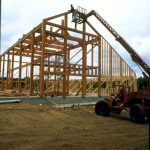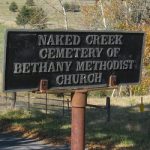 A Bethany charter member and a vital church leader, O. Beverly Roller, talked about taking the risk to build the new church, "We were praying for new people… I hoped that before I would pass on to my reward, before I go on to meet my maker, that this would happen. That new people would come to Bethany."
Thirteen years later on August 13, 1967, Bethany Methodist Church was dedicated to God with the highlight being the burning of the note. In the 1968 merger of the Methodist Church and the Evangelical United Brethren Church, we became Bethany United Methodist.
Bethany continued to grow, and church members desired better facilities with which to serve their community. In 1988 an expansion of the building added Sunday School classrooms, a new fellowship hall, a kitchen, and a new gathering space, almost doubling the size of the church. That same year Bethany merged with Pleasant Grove Church.
God has been good to us, and we have witnessed the work of the Spirit in our midst. From 93 charter members in 1954, we now boast over 400! And God has been doing something special at Bethany lately: our worship continues to grow in numbers and in vitality; our mission efforts are expanding with our food pantry, Backpack Pals, local projects, and our annual mission trips; we are blessed with many children and people of all ages. God is good to us. Come to Bethany and experience God's blessing as together we connect, grow, and serve!