Sunday, July 5
9:30 am
We look forward to seeing you (in your cars) on Sunday mornings! Register by calling 540.234.8880 or email office.bethany@gmail.com
We will also continue to stream the Drive-In Worship Service on Facebook.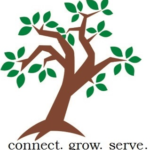 Worship With Us
Drive-in Worship or Facebook Live Stream on Sundays at 9:30
Contact Us …
office.bethany@gmail.com 540.234.8880
Welcome! My name is Pastor Susan Reaves and we welcome you and yours to this church we call Bethany. We pray that everyone who walks through our doors will find a place. Perhaps a place of rest in a weary world. Perhaps a place to hear a loving Word from God in a time of need. Perhaps a place where you can find love and purpose. We hope and pray to be that place.