We invite you to join us for our Lenten Sermon Series:
Signs of Lent
Sunday,March 10 (First Sunday of Lent)
STOP (Matthew 16:21-28)
Sunday, March 17 (Second Sunday of Lent)
MERGE (Romans 6:5-14)
Sunday, March 24 (Third Sunday of Lent)
YIELD (Luke 22:39-46)
Sunday, March 31 (Fourth Sunday of Lent)
ONE WAY (John 14:1-6)
Sunday, April 7 (Fifth Sunday of Lent)
DEAD END (1 Corinthians 15:20-26
Sunday, April 14 (Palm Sunday)
ROAD NARROWS (Mark 11:1-10)
Friday, April 19 (Good Friday)
CROSS ROADS (Romans 5:6-11)
Sunday, April 21 (Easter Sunday)
ROAD WORK AHEAD (Luke 24-1-12)
Holy Week
Palm Sunday, April 14
Two Services, Brunch at 9:45 am
Good Friday, April 19
Easter Egg Hunt at Bethany
Easter Sunday, April 21
Two Services, refreshments for all
Easter Egg Hunt between services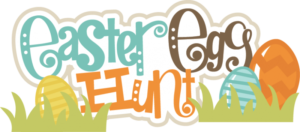 Worship is central to our life here at Bethany.
On Sunday mornings we connect with God not only through prayer, music, Scripture reading, and preaching, but also through drama, our children's choir, and puppets. We worship in two different styles: contemporary and traditional. Children are always welcome; additionally, children's church and nursery are available during both services.
"'The days are coming,' declares the Lord, 'when I will fulfill the good promise I made to the people of Israel and Judah. In those days and at that time I will make a righteous Branch sprout from David's line; He will do what is just and right in the land." ~Jeremiah 33:14-15
SUNDAY SERVICES – WE INVITE YOU TO JOIN US!
8:30 a.m. Praise and Worship Service
The 8:30 a.m. service features a contemporary style of worship. Music is led by our praise band and the mood ranges from upbeat and exciting to quiet and introspective
Refreshments are served after the service in the fellowship hall across from the main sanctuary doors. Join us!
9:50 am Sunday School for all Ages
A nursery is provided for both services and Sunday School.
11:00 a.m. Traditional Worship Service
At 11:00 a.m. we worship in a traditional style, with familiar hymns and even the ringing of the church bell. Music is led by organ, piano, and a seasonal choir. Though some people dress casually, many come in their "Sunday best." The atmosphere is warm and welcoming.